GVB provides public transport in and around Amsterdam. GVB transports more than 900.000 people daily with metro, streetcar, bus and boat.
The Communication Centre for Transport (CCV) is the epicenter of GVB. From here, the traffic controllers ensure that all travelers and employees arrive at their destination. If there is a traffic jam, roadblock or other emergency, they ensure that traffic flows smoothly. They also monitor safety.
Control room system
Reliable and fast communication with colleagues and employees of emergency services is vital. In an emergency, every second counts! Therefore, since 2015, the CCV has been using a special control room communication system, supplied and implemented by INISI. Over the years, this system has borne fruit and contributed positively to improving the safety of travelers in and around the city.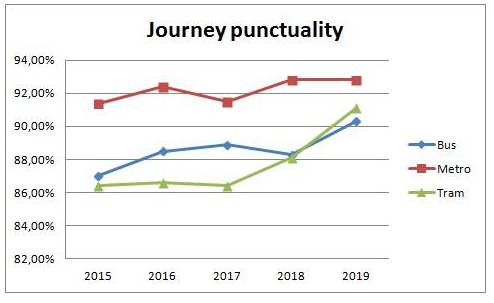 Source: annual reports GVB
The arbitration system implemented by INISI for GVB in 2015 worked excellently, but needed an upgrade. That is why INISI has recently started implementing a number of innovations.
Optimal communication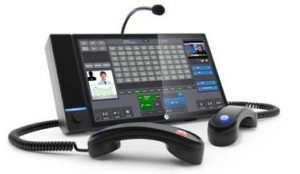 The extra features of the new devices ensure that communication can take place even faster and more adequately. For example, 32 lines can now be handled per device and incoming calls can be prioritized by means of a Red Line and an Emergency Line. The system is also more secure as different profiles can be assigned different access rights.
With the new system, CCV traffic control can further increase the social safety of travelers and the punctuality of the service!
More information
Watch the previously recorded video about the control room communication system at GVB.
Or read more about our control room and trading floor telephony solution.