INISI has entered into a Gold partnership with eG Innovations, the leading and award-winning software vendor in the field of performance monitoring.
In this short video, eG Innovations elaborates on their partnership with INISI.
Performance bottlenecks
Together with eG Innovations, INISI detects all performance bottlenecks throughout your IT environment.
This can be done once by performing an INISI Performance Assessment or structurally by installing agents within your environment who permanently monitor the performance and report possible performance problems in applications, databases or underlying infrastructure.
Top 5 IT annoyances
Research shows that 91 percent of Dutch employees are annoyed by poor IT performance. All kinds of performance bottlenecks in the infrastructure cause these annoyances for end users.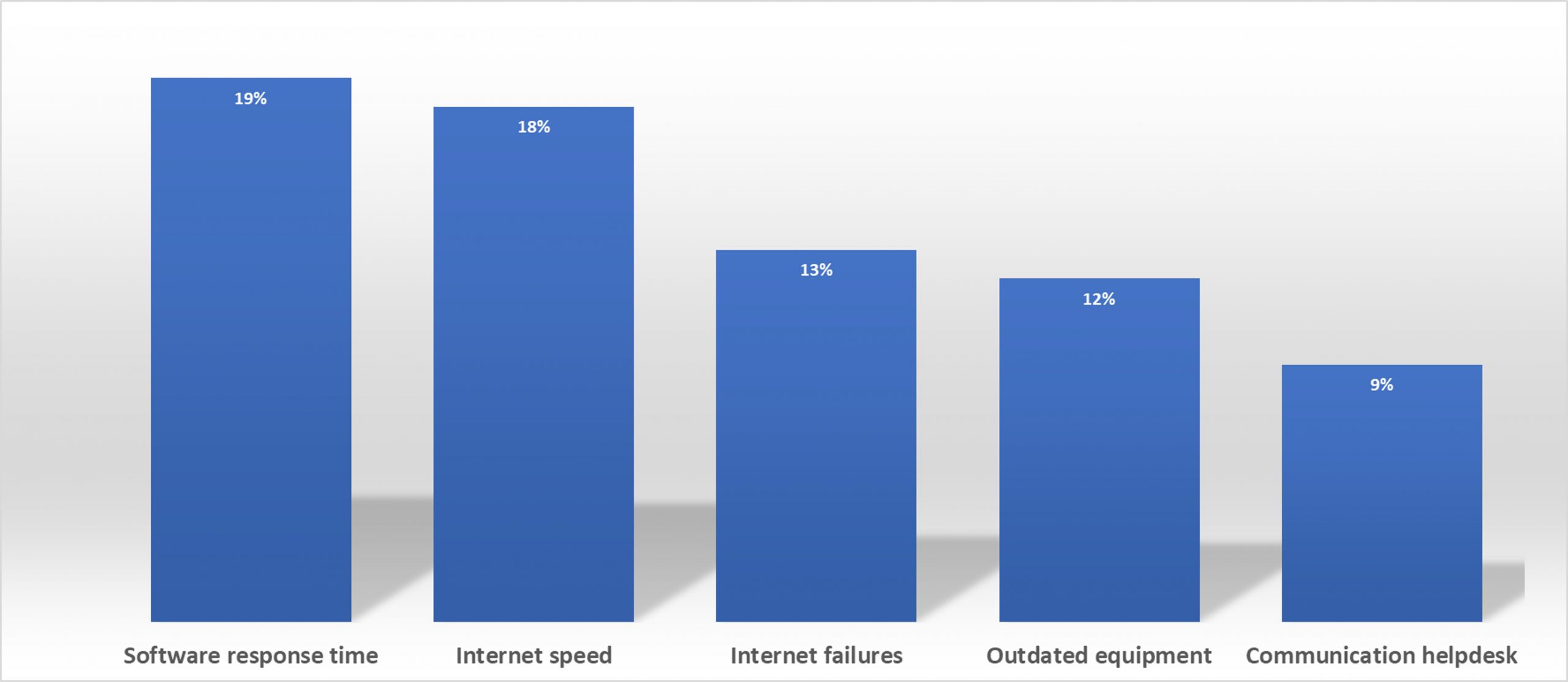 Software response time leads the top 5 of IT annoyances. This includes problems such as slowly loading applications, bad response after a mouse click and slow browsing. However, finding the root cause of this type of problems is not always easy.
With eG Innovations' IT monitoring software, INISI is able to get to the bottom in performance analysis and trouble shooting. With no other product, it is possible to carry out such extensive and thorough analytics. Our customers are very happy with the solution, because they can now quickly and effectively resolve performance problems if there is a glitch anywhere in the infrastructure.
Get rid of those annoyances!
With the INISI approach, you track down performance bottlenecks deep inside the application environment, where they are caused. This allows you to better tweak and tune your IT environment so that business processes run smoothly and faster. Users will work more efficiently – and that makes them happy!
Want to know more about this subject? Call Bart Bossers, tel. +31 10 436 88 22 or send an e-mail to bart.bossers@inisi.com