If the pandemic has taught us anything so far, it is that as a company you have to make sure that you are agile and can adapt quickly to changing circumstances. More and more organizations are therefore choosing to (partly) bring their IT environment into the cloud. But that's not the way it is. You'll have to make strategic choices about how you make applications available to your employees, how to ensure security, and how to make sure data is always available.
Citrix: one step ahead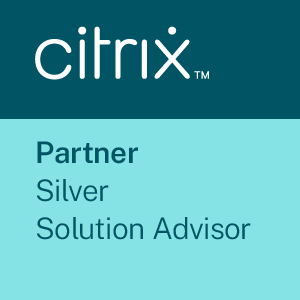 Thirty years ago, Citrix started developing solutions for this, on the basis that office work should not be limited to the office. In the meantime, Citrix has transformed itself again and now meets the need for a modern web-based work environment – integrated with all applications, whether they are in the cloud or taken from SaaS. With this, Citrix customers realize their initiatives around digital transformation and thus stay one step ahead of the market.
Intelligent Workspace
Citrix meets the need to be able to work 24/7 with any device, from any location. Together with Microsoft, it has created a modern online work environment, which Microsoft has named as its preferred platform for the "Modern Workplace". A secure digital workplace, integrated with all applications, whether they are in the cloud or purchased via SaaS.
With Citrix Workspace, the company goes even one step further. Citrix invests in the development of Citrix Workspace specifically for Microsoft with far-reaching integrations to optimize performance, functionality and micro-apps for Windows Virtual Desktop and Microsoft 365, including Microsoft Teams.
Watch a short video here to get an impression how this works:
Citrix Summit
In October, Citrix, together with leading partners including Microsoft and Google, presented the latest developments in cloud, workspace and security. In connection with the corona measures, a three-part online Citrix Summit Series has been chosen this time.
Wrap up session: 'Where do we go with Citrix
?'
Citrix recently introduced its new Brand Identity. Citrix's innovative strategy is explained during the three-part online Citrix Summit Series. If you didn't have the opportunity to attend, but still want to know more about the course Citrix has set, let INISI catch up with you in a fun way. In one online meeting you will be fully informed about the latest developments in the field of Cloud, Workspace and Security.
| | |
| --- | --- |
| Date: | Thurdsay November 26th |
| Time: | 10.00 – 13.00 hrs |
| Location: | Online |
Sign up for the INISI Citrix Summit Wrap up: 'Where do we go with Citrix?' In half a day (including surprise) you will be up to date! And if you have questions about applications in your specific situation, we can help you with them right away!
Learn more
Do you want to know more about the session or how you can strategically deploy the cloud in your specific situation? Please contact INISI on 010 436 88 22 or send an email asking for bart.bossers(at)inisi.com.
INISI listens, advises and helps you.