On September 13, INISI visited our customer Diabeter in Saudi Arabia – together with the Dutch ambassador, Mrs Janet Alberda. The purpose of the trip was to meet a delegation of Saudi stakeholders and discuss the progress of Diabeter's expansion plans in this country.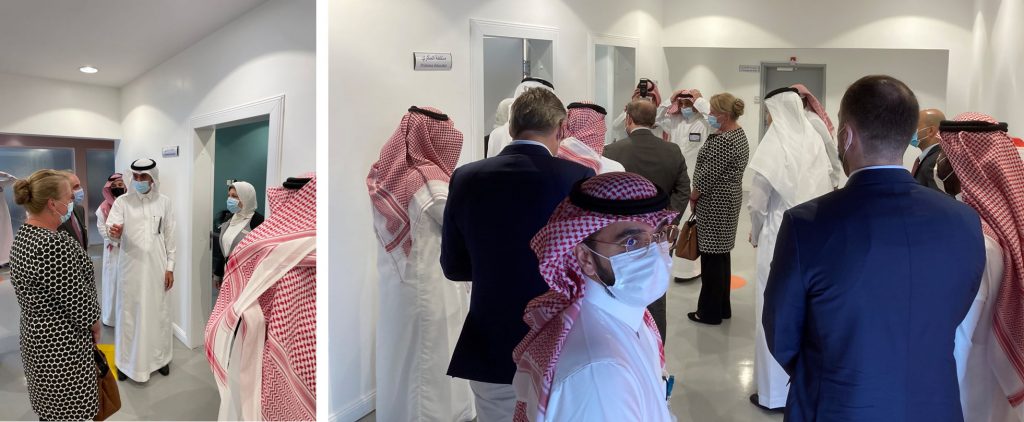 The Dutch Ambassador, Mrs. Janet Alberda, is given a tour of the Diabeter clinic in Al Ahsa, Saudi Arabia.
Diabeter in the Netherlands
Diabeter is a Dutch clinic for the treatment of type 1 diabetes in children and young adults, founded by pediatrician Dr. Henk Veeze and his colleague Dr. Henk-Jan Aanstoot. The clinic is internationally known for its successful approach to diabetes care, which is characterized by its value-based approach. Meaning, an approach that has shown demonstrable outcomes – also in terms of costs, by preventing future complications. Patients receive a personalized treatment plan, in which they are followed very closely, using granular data analysis and artificial intelligence. As a result, the consequences of this chronic disease can be controlled far better as compared to traditional treatment methods. Hence, it is quite understandable that there is a lot of international interest in Diabeter's approach and technology.
More than a year and a half ago, Medtronic (the parent company of Diabeter), together with INISI as their ICT partner, opened the first international clinic in the Kingdom of Saudi Arabia (KSA) – a country in which healthcare innovation is very high on the social agenda. The opening of this clinic was made possible thanks to the Saudi Ministry of Health.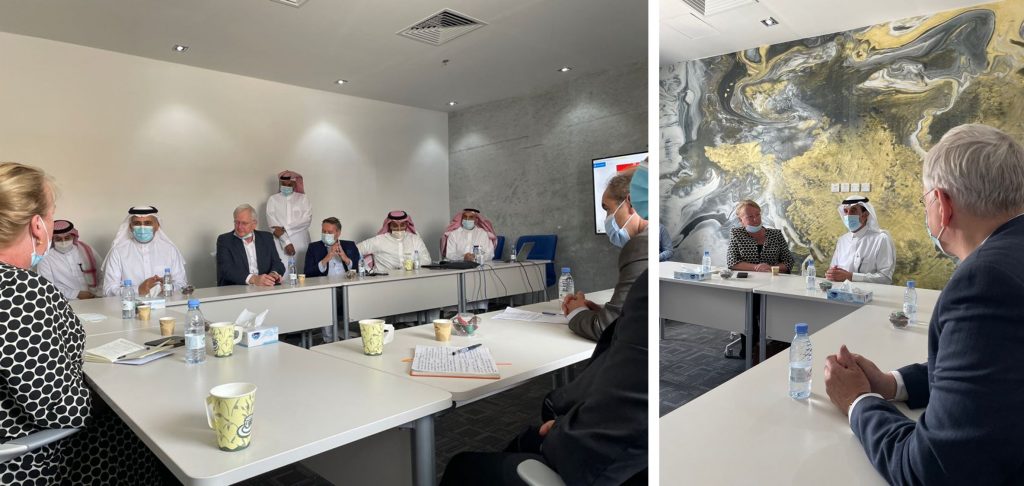 During the meeting, Diabeter KSA presented a sound plan for expansion in the Kingdom.
Outstanding results
The so-called hospitalization rate, i.e. the percentage of patients who end up in hospital despite all the patient-specific care, is one of the most important KPIs with which Diabeter has scored highly in the Netherlands. At Diabeter in the Netherlands, this indicator has been reduced from the actual national average of 10% to about 1.5%. This means that all those patients have a demonstrably better quality of life and a more favorable course of their type 1 diabetes, both in the short and long term, thanks to this approach.
Diabeter has already achieved comparable results in the clinic in Al-Ahsa, Saudi Arabia. In fact, during our visit to the clinic, Operations Manager of Diabeter KSA, Mr. Turki Aljlajel, proudly reported that the hospitalization rate in his clinic had fallen below 1% – even better than in the Netherlands!
Support for expansion
The success of the clinic was explained in detail in a presentation before the Dutch ambassador Mrs. Janet Alberda and His Excellency Dr. Ahmed Alshoaibi, President of Health Cluster Al-Ahsa of the Ministry of Health.
Both were therefore full of praise for the results and promised to fully support the expansion of the activities, where possible.
This is also important for INISI, because this means that the plans to open new clinics are taken one step further. INISI is closely involved to facilitate these plans in our role of Diabeter's ICT partner. There is still a lot of work to be done when it comes to building and expanding the necessary IT systems within the borders of the Kingdom of Saudi Arabia. Just like everyone involved in Saudi Arabia, we at INISI are of course very enthusiastic and extremely motivated to make this a great success again!