Over 3,700 employees and 1,200 volunteers work at Cosis from more than 200 locations in the provinces of Groningen and Drenthe. Together they help people with a mental and/or psychological disability to get a grip on life.
In order to facilitate cooperation between employees, volunteers and clients, they make intensive use of digital care applications. Applications that have to be available any time and at any place.
A solid IT infrastructure forms the basis for this. In the past period, Cosis, in collaboration with INISI, has consolidated the IT environment and at the same time determined a strategy for the future.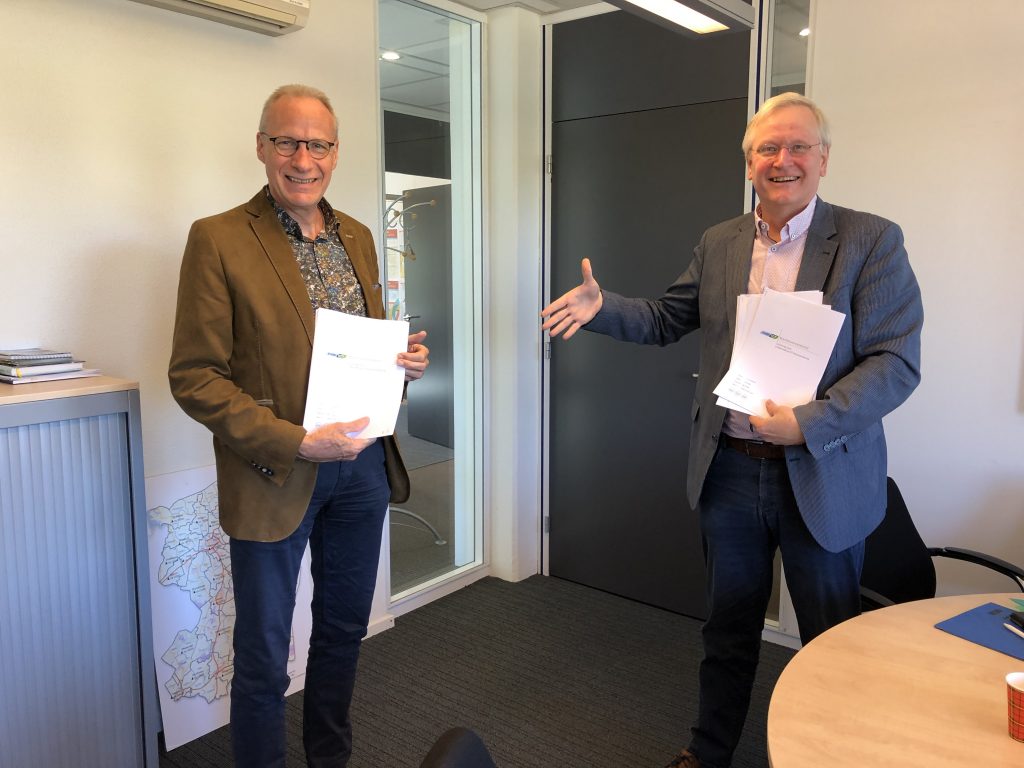 Bart Bossers seals the agreement on behalf of INISI by means of a Corona-proof handshake with Bert Hogenboom, member of the Board of Directors of Cosis.
Based on a "cloud first" strategy, a roadmap has been drawn up for the coming years, in which applications will increasingly be offered on SaaS principle and the infrastructure will also be increasingly cloud-based. To start with, the "traditional" workplace will be transformed into a flexible, process-oriented work environment, based on the Microsoft 365 platform, which will enable Cosis employees to focus 100% on providing care and service to their clients.
With respect to IT, Cosis is completely serviced by INISI as a strategic partner. By providing service-oriented IT management, support, consultancy and architecture monitoring, Cosis is able to achieve its objectives faster and more effectively. That is why Cosis has entered into an agreement with INISI: a strategic partnership for sustainable ICT support.
INISI and Cosis: the strength of better together!